Update #4 – Roll20 x RollVsEvil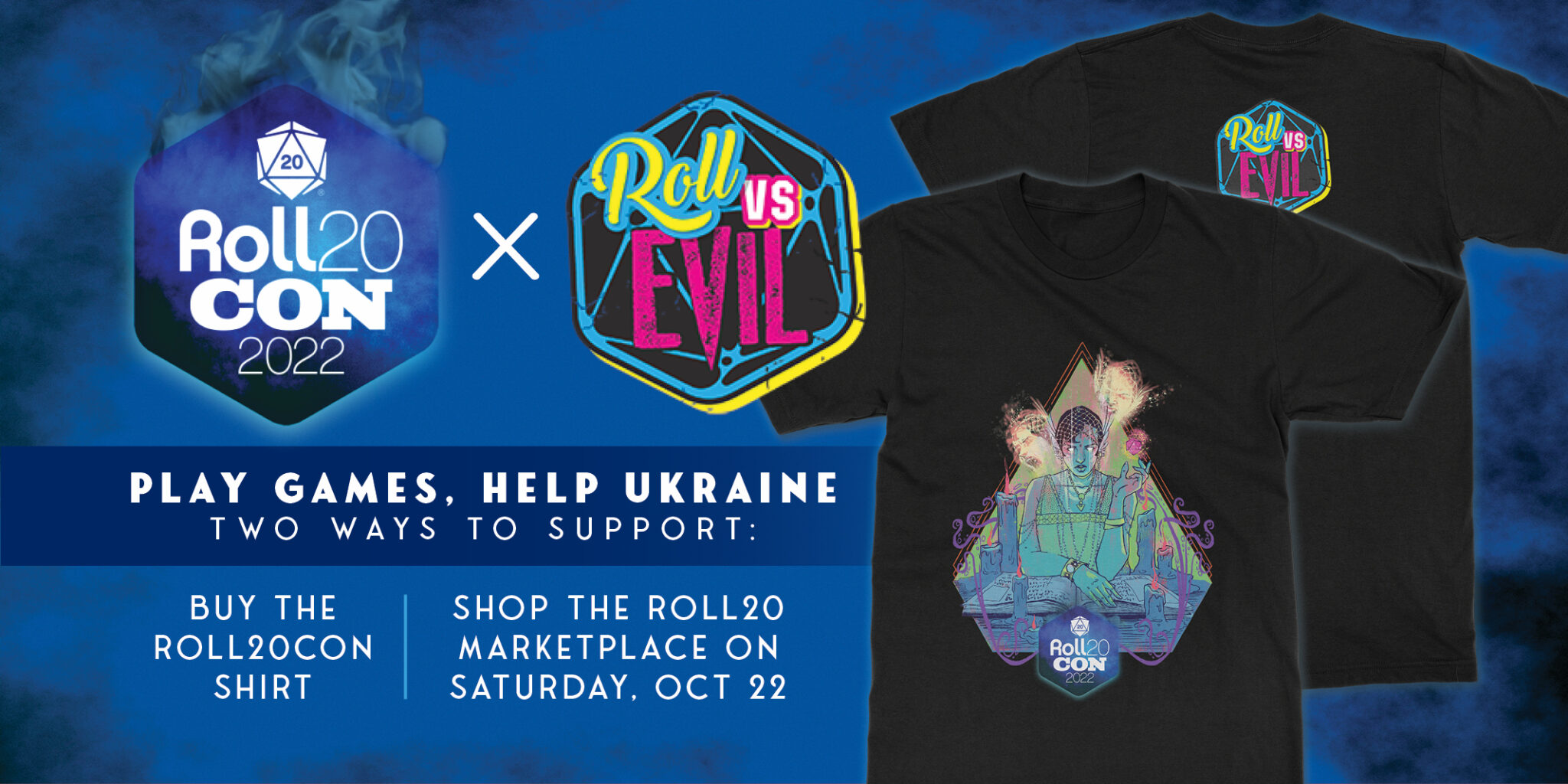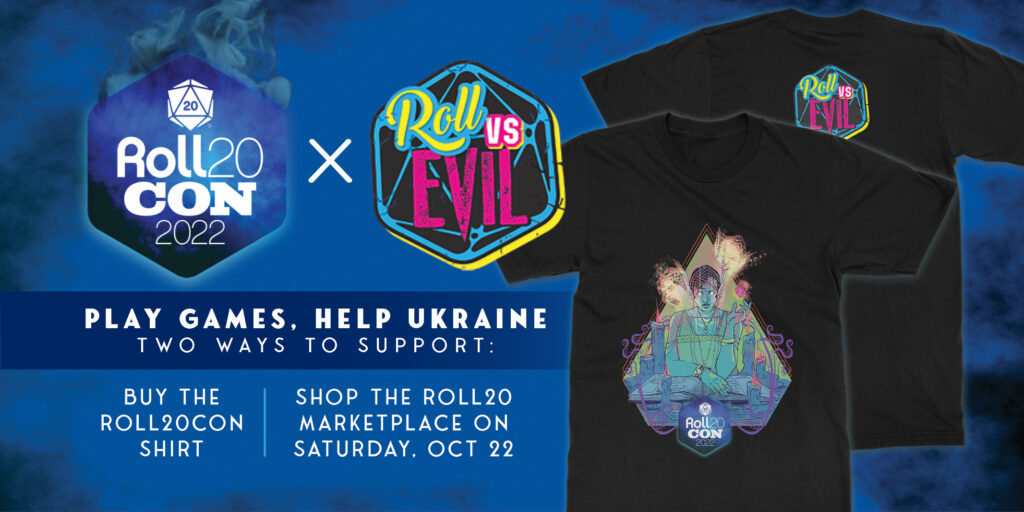 ROLL20CON X ROLLVSEVIL GAMING FOR A GOOD CAUSE
Roll20 is supporting the ongoing frontline aid efforts of RollVsEvil in Ukraine with proceeds from their marketplace sales during Roll20Con tomorrow, Saturday 22nd October. In addition, all Roll20Con 2022 t-shirt profits will be donated to RollVsEvil. All proceeds from this are doubled by our friends at Supernova Capital.
RollVsEvil is a not-for-profit created to give the tabletop community a way to support small groups and charities working directly on the ground where we can see verifiable immediate results and know that we are changing lives. All funds go to support the frontline work of RollVsEvil in Ukraine – you can find out more about the not-for-profit here – which was set up by Modiphius founders Chris & Rita Birch.
Currently, RollvsEvil is providing trauma bandages and warm weather items for the coming extreme conditions in frontline regions, as well as health supplements for those struggling to get balanced meals.
So check out Roll20Con and play games to help Ukraine!